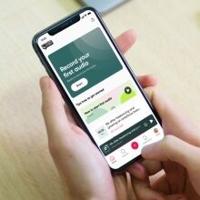 Acast integrates audio recording and editing into its platform under Podcastle Alliance. | Daily News Podcast
Podcast hosting company Acast partners with Podcastle. The combination means Acast podcasters can now access Podcastle's web-based podcast production solution for free, including the tools creators need to record and edit their show in studio quality, just by clicking the "creation of episodes". their Acast dashboard page.
"We are enabling a seamless all-in-one solution for podcasters with this partnership," Podcastle CEO Arto Yeritsyan said in the announcement. "By combining Podcastle's powerful suite of intuitive recording and editing tools with Acast's extensive distribution and monetization platform, podcasters now have a one-stop-shop for their broadcast storytelling needs. ."
The initial phase of the partnership gives Acast podcasters access to Podcastle's features, including multitrack recording, unlimited editing and mixing, and advanced audio processing. What the features have in common is that they are all web-based tools that avoid the need for fancy equipment. This includes a library of license-free music and sounds, and its "Magic Dust" feature that automatically enhances content to give it that professional studio touch, as well as AI-powered echo and noise cancellation and suppression of silence.
"This is the first time we've offered an audio recording and editing option to our podcasters, so we needed a partner who would provide a reliable, world-class service," said Jenny Abonde, Head of produced at Acast. "Thanks to our partnership with Podcastle, every Acast creator now has access to studio-grade software, completely free."
Podcastle announced in October that it had raised $7 million in new funding. At the time, Podcastle said it worked with around 150,000 creators and had launched several production tools on its authoring platform that allows producers to convert text into podcasts in seconds; create new audio content from video, voice and text; and edit audio with high production quality. The AI-powered audio content creation platform says it also offers noise removal, audio correction, and audio editing through text edits.