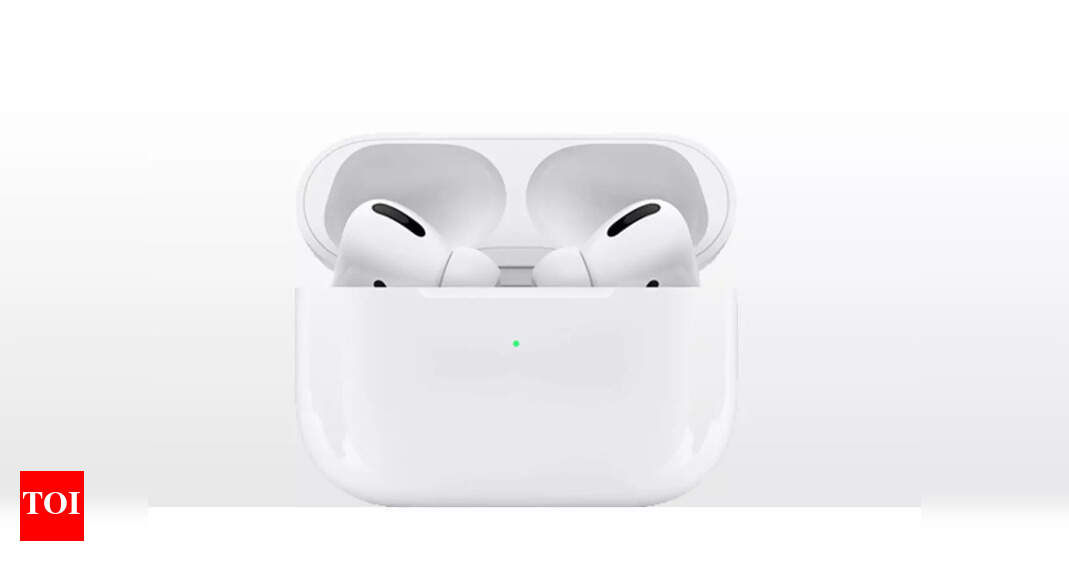 Apple AirPods Pro 2 design, other key details leaked online
Apple is about to expand its range of headphones with the Airpods Pro 2 which should also be released soon. According to a report from GSMArena, some details about the upcoming headphones have been revealed online. The report also shared some images that reveal the design of the upcoming AirPods Pro 2. The first generation AirPods Pro are available in India at Rs 26,300 from the company's official website. The next headphones are expected to feature the H1 chip and will likely support adaptive active noise cancellation. Additionally, the AirPods Pro 2 are also said to offer improved performance and better power consumption for "better integration and manufacturing technology," the report claims.
Apple AirPods Pro 2
expected design
The images shared by the report reveal that the charging case will support a USB-C port which will offer optimized fast charging. Moreover, the report also suggests that the design of the upcoming earphones is almost the same as the original AirPods Pro and AirPods 3. According to the report, the stems of the AirPods Pro 2 should also be equipped with a similar sensor pressure sensitive. buttons like its predecessor.
Expected Features of Apple AirPods Pro 2
The Apple AirPods Pro 2 is expected to feature an improved Find My feature along with new additions such as heart rate monitoring and a hearing aid mode. The report suggests that the heart rate sensor may also have the ability to monitor temperature. However, it is unclear from the report whether temperature monitoring will be available on the upcoming headphones or not.
Hearing aid mode is likely to work hand-in-hand with the new charging case, which could also have a microphone to transmit whatever it hears to the earpiece for a better experience. Additionally, the new charging case is also likely to include a speaker that can play sounds when the user activates the Find My feature. This feature will make it even easier for users to locate their AirPods Pro 2 case.
Upcoming headphones are expected to improve
audio quality
by combining custom high amplitude drive units and high dynamic range amplifiers with automatically adaptive equalizer, spatial sound for head tracking and audio sharing, the report mentions.
Also read: Apple AirPods beta firmware has confirmed support for a higher quality Bluetooth codec. Click on
here
to know more