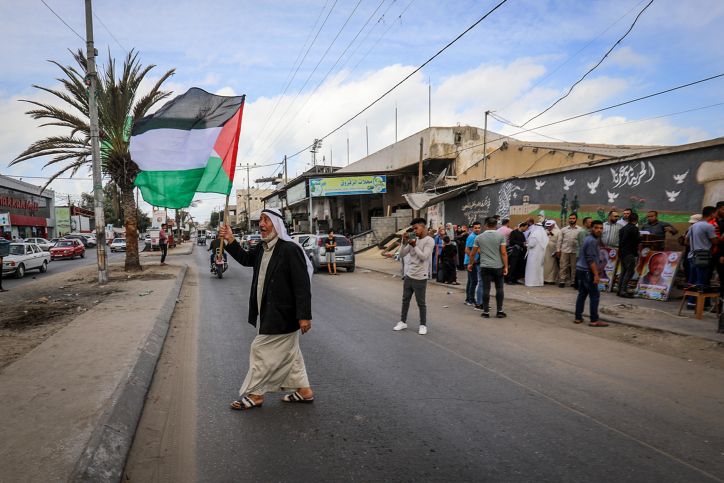 Gaza: the death of a migrant at sea arouses the fury of Internet users
Gazans suffer dire economic situation and increasingly unlivable conditions
A Palestinian drowned while two others are missing after a boat carrying migrants from Gaza capsized between Turkey and Greece.
The Palestinian Foreign Ministry confirmed that 11 Palestinians were on board the ship, eight of whom were rescued and three missing, i24NEWS reported.
Reports claim that a total of 20 migrants on board the ship drowned.
The recent death of the Palestinian migrant has sparked anger online, with commentators using the hashtag "WeWantToLive" to express their anger over conditions in Gaza and the Hamas leadership.
Colonel (Res.) Alon Eviatar, expert on Palestinian affairs and former COGAT adviser, explained to i24NEWS that while dozens of Palestinians want to leave Gaza, they cannot due to Hamas constraints as well as lack of money and resources.
"A lot of people in Gaza want to run away to save themselves and their families… and no one can save them," Eviatar added.
Independent youth protest movements sprang up in the Gaza Strip in 2019, demonstrations that exposed loopholes in Hamas' iron power.
Hamas, the fundamentalist and militant Palestinian group, has since responded harshly with mass arrests, beatings and the detention of journalists.
Under a crippling blockade imposed by Israel and Egypt after Hamas came to power in 2007, the inhabitants of Gaza are suffering from dire economic conditions and increasingly unlivable conditions.
Youth unemployment rates are between 60 and 70 percent, as many flee the coastal enclave in search of a better life and more opportunities abroad, knowing it could cost them their lives. .
In August, Israel provided a series of measures to ease its blockade, such as increasing the number of work permits in Israel to 10,000 per day.
Yet Palestinians in Gaza continue to rally behind cries for a better life.