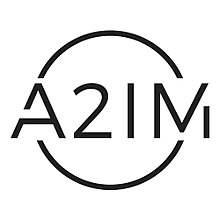 Indie Spotlight: Disco Audio File Watermark
Disco is a remarkable music watermarking platform which is not only easy to use but also safe and secure.
through Disco through A2im.
Tired of cumbersome and slow watermark tools? A2IM member DISCO has introduced a simple, effortless and top-notch audio file watermarking solution.
Now you can save time and easily secure your tracks in the same place where you do the rest of your work. And it's available for as little as$29 per month. Enjoy peace of mind with just a few quick clicks. Gone are the days of worrying about the safety of your trails. With DISCO Watermarking, protect your releases from leaks from your DISCO.
DISCO Watermarking provides inaudible security with the same level of simplicity and effectiveness as all DISCO features. Create great promotions with best-in-class security. Best of all, you can track potential leaks anytime, 24/7, and get results right away. Enjoy peace of mind with just a few quick clicks. To see how it works, visit our website or check out our YouTube for an in-depth look at how DISCO Watermarking can make your life easier. Take care of your music. Go DISCO.
Learn more about A2IM here.