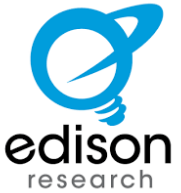 Infinite Dial 2022 finds online audio listening increases
Infinite Dial 2022 finds online audio listening increases
Online audio consumption in the United States has shown significant year-over-year gains, according to Edison Research's The Infinite Dial 2022. The study also finds that the number of monthly podcast listeners has declined slightly year-over-year as the US population returns to pre-pandemic routines.
Seventy-three percent of the U.S. population ages 12 and older (about 209 million people) listened to audio online in the past month, up from 68% in 2021. This increase was driven primarily by older listeners 35+, as the number of those 35+ who listen to audio online each month increased by 13% year-over-year. Weekly online audio listening also grew to 67% of the US population ages 12 and older, up from 62% in 2021.
Podcasting's reach is wider than ever, but listening behaviors have changed quite a bit as Americans return to pre-pandemic routines.
62% of people ages 12 and older in the United States (about 177 million people) have listened to a podcast, up from 57% last year
Listening to podcasts in the car has also increased: 32% of people aged 18 and over who drove or operated a car in the past month now listen to podcasts in the car, up from 30% last year.
38% of people aged 12+ in the US are monthly podcast listeners in the current study, up from 41% in the 2021 Infinite Dial, but still higher than in 2020 (37%)
Monthly podcast listening has increased year over year among 35-54 year olds, with 43% now monthly podcast listeners, up from 39% in 2021.
"Obviously Americans went back to work and school last year, bringing podcasting numbers back to pre-pandemic numbers. However, the trend line continues to rise, particularly among 35-54 year olds," noted Edison Research. First Vice President Tom Webster.
"The podcast industry has grown and changed tremendously over the past two years as people's daily lives have changed," said Wondery CEO Jen Sargent. "The Infinite Dial and the team at Edison Research are a great resource to help Wondery dive deep as we continue to innovate on behalf of our listeners, advertisers and creators."
Other study highlights:
TikTok usage has skyrocketed, with 36% of people aged 12 and over in the US currently using the social media service. This is a 57% increase from last year, putting it third in overall social media reach behind Instagram (46%) and Facebook (63%). Among 12-34 year olds, 61% use TikTok, just behind Instagram (72%). Among 35-54 year olds, TikTok now overtakes Pinterest, Twitter, Snapchat and LinkedIn with 34% of 35-54 year olds in the US using TikTok
Thirty-five percent of people ages 12 and older in the United States, or about 100 million people, now own a smart speaker. Amazon remains the dominant brand as 23% of Americans own an Amazon Alexa, 11% own a Google Nest, and 2% own an Apple HomePod (consumers may own multiple brands)
Audio-based social media platforms are starting to become more well-known, with 12% of people ages 12 and older in the US aware of Twitter Spaces, 10% aware of Clubhouse, and 9% aware of Greenroom.
Listening to audiobooks has remained stable, as 45% of people aged 12 and over in the United States have already listened to an audiobook
39% of Americans age 12 and older do not have a radio in their home, and 57% of those ages 12 to 34 do not have a radio in their home, a stark contrast to 14 years ago, when 4% of the American population 12 and older did not have a radio.
73% of people ages 18 and older in the United States who have driven or operated a car in the past month use AM/FM radio as their in-car audio source, far exceeding the nearest audio source, the digital music owned (used by 53%)