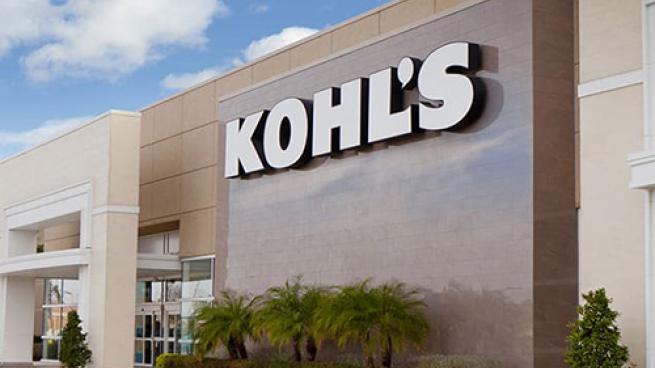 Kohl's promotes veteran executive to top marketing job
Kohls Corp. makes an acting C-level appointment permanent.
The department store is appointing Christie Raymond as chief marketing officer, reporting directly to Kohl CEO Michelle Gass. Raymond joined Kohl's in 2017 as senior vice president, media and personalization, and was promoted to executive vice president, customer engagement, analytics and insights in June 2020.
Raymond has served as Acting Chief Marketing Officer at Kohl's since May 2022. She will lead the company's marketing organization, including its overall marketing strategy, brand and creative, media, loyalty, analytics Kohl's customer base, corporate communications and philanthropic efforts. She will also work to drive customer engagement, leverage loyalty leadership, accelerate customer traffic, scale the Kohl's media network and continue to grow the Kohl's brand.
The department store chain is expanding the capabilities of Kohl's Media Network (KMN), its in-house retail media agency, to provide brands, suppliers and partners with an expanded portfolio of omnichannel media services.
According to Kohl's, it receives nearly 2 billion site visits per year and has millions of active and engaged customers and loyal members. Advertisers can work with Kohl's Media Network to build awareness, influence and engagement, and drive omnichannel conversions.
Advertisers can leverage KMN to advertise on Kohl's digital platforms, as well as through off-site digital advertising. On-site channels include Sponsored Product Ads, Brand Pages, Email Ads, and Kohl App Push Notifications. Offsite channels include paid social and influencer ads, offsite display ads, video, and audio streaming.
In an effort to drive new results, KMN has continued to grow with new enhancements including cross-targeting, omnichannel data integration, and closed-loop reporting. Current Kohl's Media Network partners include Adidas, Bali, Carter's and Levi's. The company expects continued growth in network participation in the coming years.
[Read more: Kohl's enhances retail media network]
Prior to joining Kohl's, Raymond held progressive positions at The Walt Disney Company. She has over 20 years of marketing, retail and leadership experience.
"I am delighted to have Christie join the role of Chief Marketing Officer at Kohl's. She joined Kohl's several years ago, bringing her tremendous experience and customer-focused leadership approach to the marketing organization," said Gass. "She has been an asset to our senior leadership team and will be instrumental in our continued journey as we deliver great value, a compelling brand portfolio and an inviting omnichannel experience to our millions of customers nationwide. ."
Level C change at Kohl's
A number of C-level executives have left Kohl's in recent months. In May 2022, Doug Howe left his position as director of merchandising at Kohl's to take on the role of President of DSW Designer Shoe Warehouse and Executive Vice President of Designer Brands.
And in July 2022, the retailer said in a securities deposit that its chief technology and supply chain officer, Paul Gaffney, would leave the company on August 1. Kohl's said its executive vice president, technology and supply chain, Siobhan McFeeney has been promoted to CTO.
Headquartered in Menomonee Falls, Wis., Kohl's operates more than 1,100 stores in 49 states, as well as the Kohls.com e-commerce site and the Kohl's app.