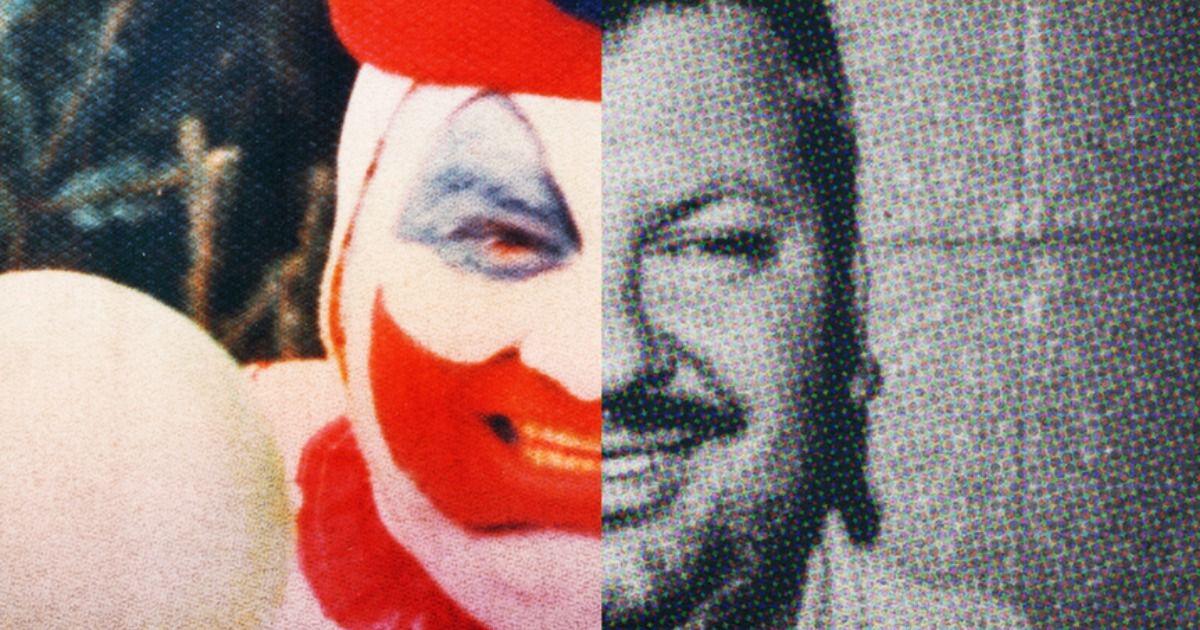 Netflix Reveals John Wayne Gacy Audio Tapes in New Docuseries Trailer
Conversations with a Killer: The John Wayne Gacy Tapes will begin streaming on Netflix on April 20, and you can watch the trailer now.
Netflix will expand its offering of true crime content with Conversations with a Killer: The Recordings of John Wayne Gacy. Scheduled to begin airing later this month, the series consists of three hour-long episodes that delve into the horrific crimes of one of America's most notorious serial killers using actual audio recordings featuring Gacy's voice. A trailer has been released for the docuseries, and you can check it out below.
Joe Berlinger directed the series and was produced by Catharine Park, Jon Doran, Jen Isaacson, Jon Kamen and Mike Mathis. Co-executive of Tech Schillinger produces. You can read the official synopsis below.
"Serial killer John Wayne Gacy was a budding politician, beloved local entrepreneur and part-time clown who murdered 33 young men between 1972 and 1976. The majority of his victims were found buried under his house, in the quiet northwest Fifty years later, DNA scientists are still trying to identify all of his victims, but thanks to 60 hours of unearthed audio between Gacy and his defense team, we have a new perspective on the narcissistic mindset of the murderer and a deeper understanding of how he operated for so long with impunity.The second installment in an ongoing series from filmmaker Joe Berlinger (Conversations with a Killer: The Ted Bundy Tapes), this three-part documentary also features new interviews with key participants – some of whom have never spoken before, including the heartbreaking testimony of one of Gacy's survivors – all seeking answers to a crucial question: how was a public figure like Gacy able to get away with murder for so long?"
Related: John Wayne Gacy: The Devil In Disguise Trailer Brings The Infamous Killer To Peacock
John Wayne Gacy is one of the most notorious murderers in American history
John Wayne Gacy murdered at least 33 people, burying the majority of his victims in the crawl space under his house. Because he often performed as a party clown in children's hospitals, he also became known as a "killer clown" in real life. His story has been told in various scripted films where he has been played by actors like Brian Dennehy, Mark Holton and William Forsythe. Gacy has also been the subject of numerous documentaries, including last year's six-part docuseries John Wayne Gacy: Devil in Disguise at the peacock.
Netflix has offered plenty of true crime content in recent years, however. Conversations with a Killer: The Recordings of John Wayne Gacy is their first full-length Gacy docuseries. The streamer posted the similar docuseries Conversations with a Killer: The Ted Bundy Tapes in 2019, diving into interviews with Bundy to present a new look at the notorious murderer. Several other serial killer docs were also released on the streamer in the last year, including Night Stalker: The Hunt for the Serial Killer, Sons of Sam: A Descent into Darknessand Memories of a Murderer: The Nilsen Tapes.
Conversations with a Killer: The Recordings of John Wayne Gacy is set to start streaming on Netflix later this month, with an official release date of April 20, 2022.
10 Best True Crime Documentaries On Netflix, Ranked
Read more
About the Author