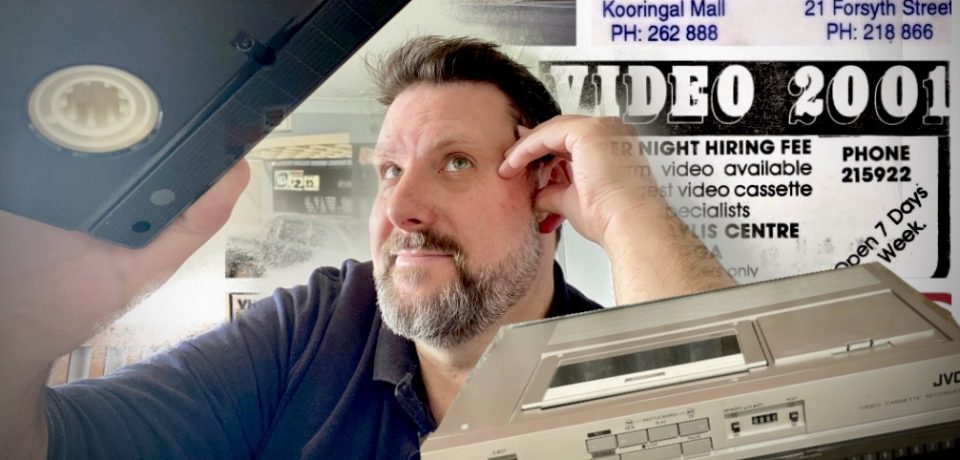 Remember when a trip to the video store was the start of a great night?
I spent the last week locked in a room. COVID finally caught up with me.
Week-long incessant headaches and brain fog aside, this seemed like the ultimate mission of the 2020s – Netflix and chill – but oddly, I found myself nostalgic for a trip to the video store.
With a world of stuff to watch on a handful of streaming platforms, I couldn't find anything that caught my interest.
As boredom set in, I drifted through a YouTube maze of random American news clips and, surprisingly, freestyle rappers.
It was a Facebook post on the ever-engaging Lost Wagga Wagga page that made me think of the good old days.
Weekly newsletter
We aggregate the most read About Regional articles from the past week and deliver them straight to your inbox every Thursday afternoon. Subscribing is the easiest way to follow, all in one go.
---
READ ALSO: 'Apostles of Cheapness': Fitzmaurice Street Photo Captures a Wagga Institution in Its Heyday
---
A collage of video store logos and advertisements was posted with the caption: "Video rental was big business at the end of the last century and in the early 2000s. Here are some of the many video rental shops in Wagga back when movies were readily available on television.
It sparked a wave of engagement on something I never thought I would be nostalgic about.
Commenters shared memories of the greats like Blockbuster, Video EZY and Civic, but also videos of Chaston, the Plains Video, Video 2001 and the countless convenience stores, cafes and newsagents that kept rotating media.
Our farm's first VCR in the early '80s was a huge silver JVC with clunky switches and a spring-loaded top that popped up so you could slide into a boxy black VHS with a "click-clack" and whirlwind.
For bush kids with nothing but the ABCs on an old black and white, it was mind blowing.
A trip to town on a Friday has become an adventure. Who knew what amazing new titles landed in the store that week?
There was benji, Herbie goes bananas, The sound of music, The dark crystal and most important of all, star wars.
As teenagers, watching a movie was something we all did together.
We'd argue over choices at the video store, then pile into a friend's room to watch Karate Kid, die hard, lost boys, madmax Where Back to the future.
If "the girls" deigned to join us, perhaps we would opt for The breakfast club Where Ferris Bueller's day off.
We would rewind the cool bits and repeat the one-liners for weeks after.
As video stores grew and major franchises moved in with their plastic cards, bright lights, and dozens of copies of the latest titles, so did the deals.
The savings were hard to resist, but of course the ensuing overdue fines were crippling. This new version of $2 on Tuesday quickly became a fine of $12 on Thursday.
In the 90s and early 2000s, visiting the video store was all a thing.
You met your friends as they roamed the aisles in their UGG boots, exchanged two-word reviews of those you saw, and silently judged their poor selection.
---
READ ALSO: Roey's Diatribe: Grinning Spiders Are Everywhere
---
You usually had an idea of ​​what you wanted to watch before you got there.
You sat for 10 minutes of previews at the start of every VHS you watched.
Posters were counting down the days to the latest hit releases and you'd even get empty boxes for next week's titles staking out a spot on the shelf and building anticipation.
But to get the good ones, you had to time it well. If you left your run too late on a Friday, the new double-stack builds might just boil down to empty covers.
Disaster.
You were now stuck in the purgatory of new weeklies or even – heaven forbid – weeklies!
You could spend an hour looking for a second-order compromise only to find that the tape was damaged, the picture streaked with static scrolling lines, and the audio distorted.
Sometimes even a squirt of method and a quick swipe of the head cleaner tape wasn't enough to save him.
Ah, the good old days!
Despite the obvious downsides of the rickety old VHS, there was still a bit of magic around those videotapes – and the ritual of renting them.
It is really fantastic today to have so many options and the convenience of watching what we want wherever we are.
I wonder if being spoiled for choice has taken away some of the simple, shared joy of making a choice with your friends and family and gathering around a small square TV to watch a new release. ?
Or maybe I'm just getting old and nostalgic and got excited about escaping my COVID isolation.
Original article published by Chris Roe on Region Riverina.