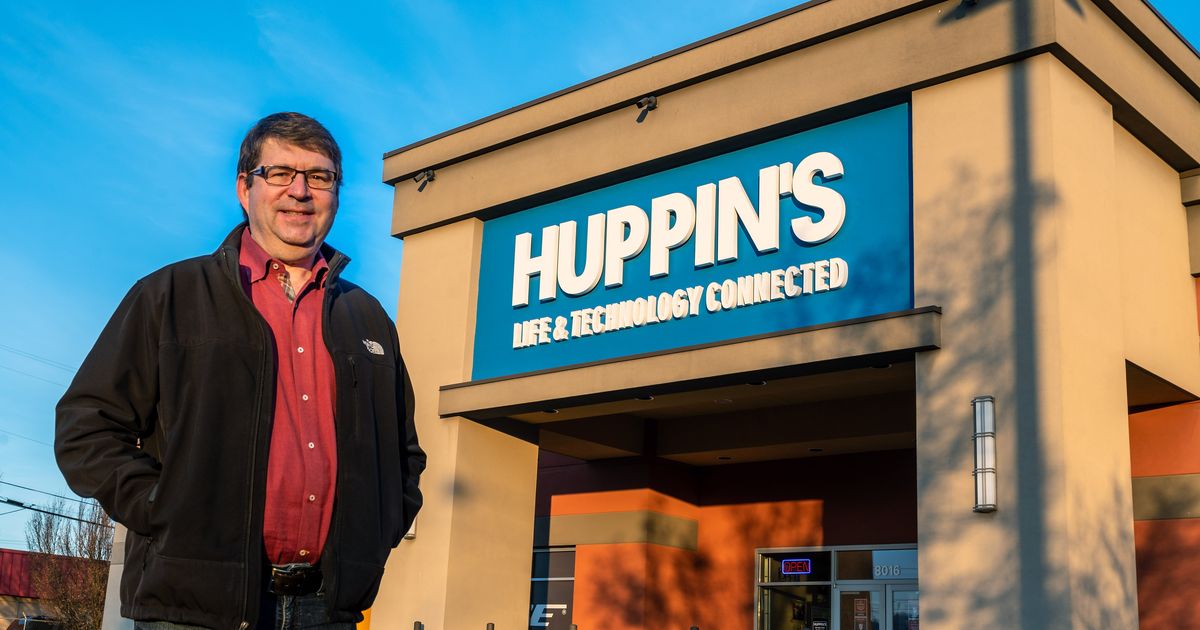 Spokane's Iconic Huppins Sells Retail Store to Bellevue Company
Longtime Spokane retailer Huppin's, which has transformed in 114 years from a tailor's shop to an electronics powerhouse, is changing again with the sale of the North Division Street retail store.
Huppin's Life + Technology Connected, at 8016 N. Division St., was purchased by Wipliance, a company founded in 2006 in Bellevue.
Huppin owner Murray Huppin, 61, said while the sale of the retail store is complete, he will continue to manage the OneCall side of the business, which focuses on custom integration for retail. and businesses for things like automated lighting. , window treatments, smart home features and complete audio systems.
"During COVID, we did a major transformation of the retail store," Huppin said. "The way we've seen e-commerce take off, it came to mind: if you can buy it online, why are we selling it in-store?"
Huppin said he's known Wipliance owner Lee Travis for years and has a lot of respect for how he built his business in Bellevue.
"He's someone I got to know through industry associations," Huppin said of Travis. "He runs a terrific company and is hugely regarded and respected. And the timing was perfect. »
In a statement, Travis said the store's branding transformation will occur over the next year. The North Division retail space is now a design-by-appointment center offering Wipliance's family of products and services.
"We have been inspired by the Huppin's brand and its heritage since we established our company in 2006," Travis said in the statement. "Our own mission statement is centered around customer satisfaction. Huppin's has operated with this mission in mind for 114 years and we are proud to add their team to our family.
The transfer of ownership took place last weekend. This store opened in 2013 after Huppin operated for 60 years at 421 E. Main St. in downtown Spokane.
"I am the fourth generation owner of our family business," Huppin said. "We have been operating for 114 years. I always wanted to figure out how we were going to extend Huppins to the next generation.
In 1994, Huppin's spun off the OneCall mail order division of the business from the retail store. This morphed into an online business, in which OneCall became the biggest part of Huppin's business.
For example, around 20 employees worked at the store but around 60 worked for OneCall. Terms of the sale to Wipliance were not disclosed.
"I've really been focused on the online side of the business for the past 20 years," Huppin said. "If you look at the beginnings of my family business, my great-grandfather was a tailor. We had major transformations.
The next phase will be the first without a physical store.
"I feel really positive about it," Huppin said. "I think it's a great opportunity."