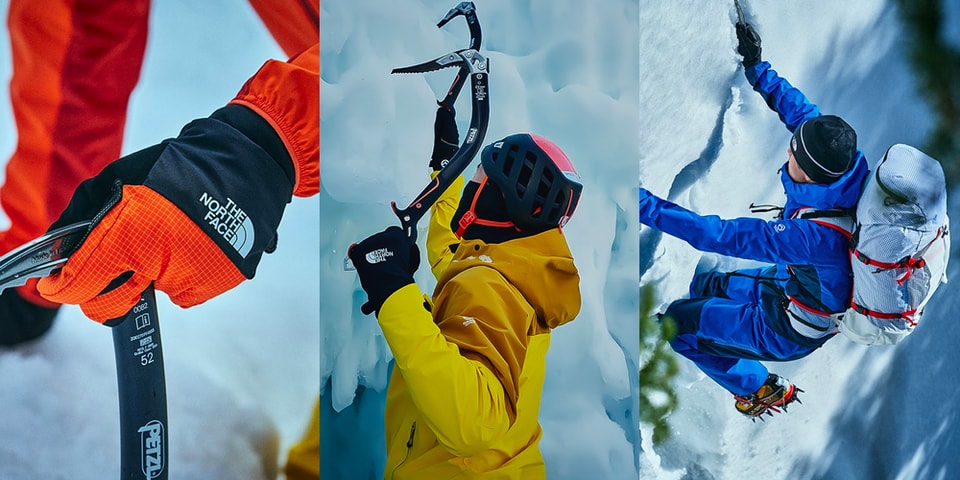 The NORTH FACE MOUNTAIN online store opens
Goldwin's The North Face has launched a new website called The North Face Mountain. The site is partly an e-commerce platform, selling specialized mountaineering clothing and equipment, and partly a content blog, sharing the joy of exploration.
The North Face Mountain boutique revolves around the label's Summit Series, offering the latest cutting-edge equipment for sub-zero adventures. Products currently on offer range from hiking boots and mountaineering socks to shipping-ready layering pieces such as the Polartec One Piece and the Hybrid Sheerice Bib.
The "Explorer" content segment is divided into four categories: "On The Edge" athlete interviews, "Overlay Theories" gear guides, "Expedition Track" audio dramas and "Landscapes" image collections. Recently featured uploads include an interview with a competitive skier and an off-piste snowboarder Tomoki fuse in which he shares his experience as an outdoor guide in the village of Hakuba in the Japanese Alps, an interview with Captain Kishimoto of the Nagano Prefectural Police Mountain Distress Rescue Team, the radio series by Naomi Uemura "Bet Youth on the Mountain" which includes her experience of climbing Everest, Janelle LynchThe award-winning "Another Way of Looking at Love" photographic series that captures the beauty of spring, and a detailed testimonial from The North Face mountain guide Mr. A on exploring with the "Expedition Hoodie Grid Fleece ".
THE NORTH FACE MOUNTAIN SITE is now live. Note that the products shown are currently limited to Japan.
In other news, LMC and Alpha Industries release a joint FW21 capsule.