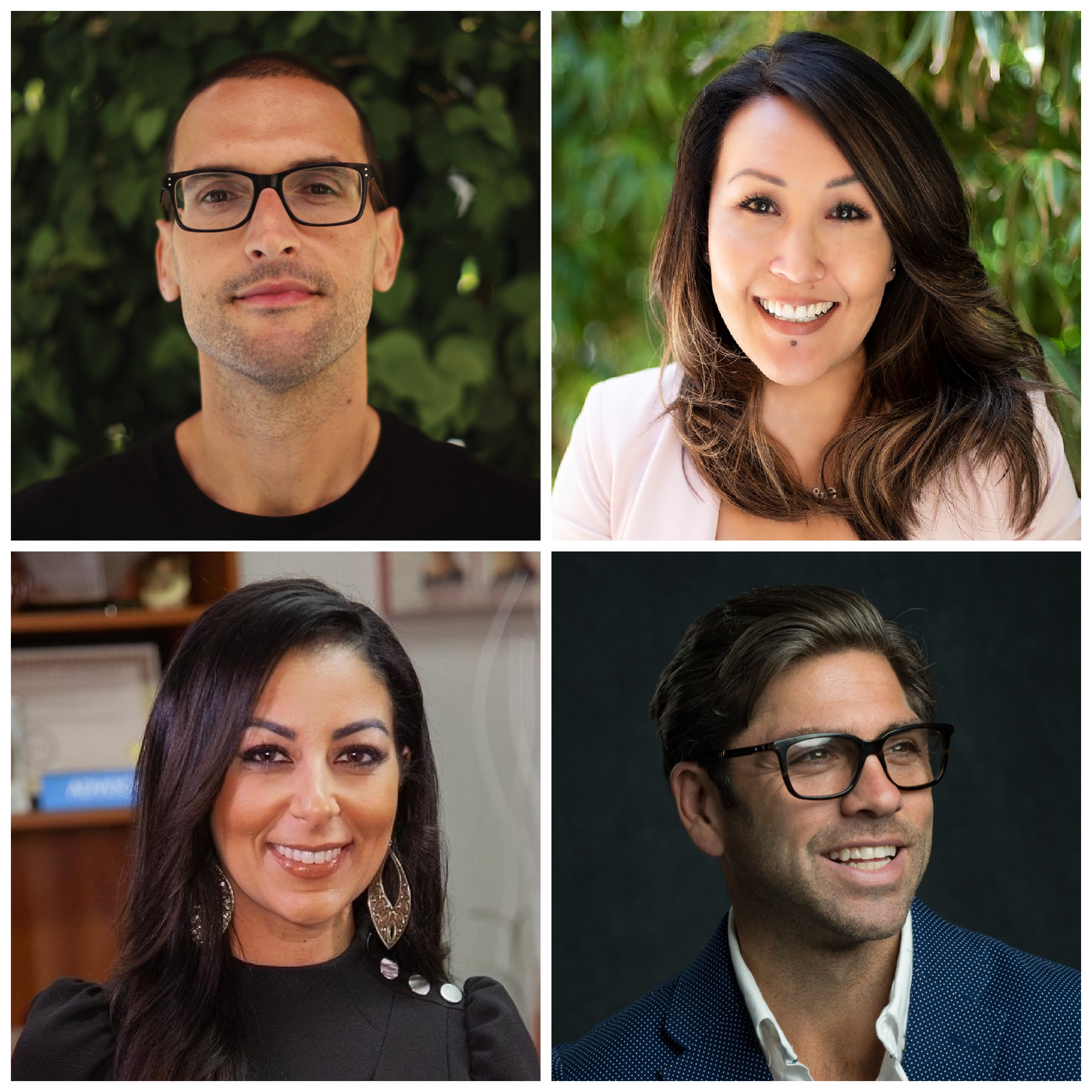 What's in store for Event Tech in 2022? Industry leaders share their predictions
Technology continues to evolve at breathtaking speed as the world becomes increasingly digital and attendees demand more engaging and creative ways to connect both in person and online. We sat down with four industry leaders to get their take on the event technology trends of 2022: Julius Solaris, VP of Marketing Strategy, Events, Hopin; Cathy Song Novelli, Senior Vice President, Marketing and Communications, Hubilo; Josh Hotsenpiller, CEO, JUNO; and Sarah Soliman, President and CEO, Soliman Productions. Read on for their valuable tips!
Jules Solaris
1. Data to drive engagement
Engagement and data are two concepts that have been floating around in the industry for decades without any real substance to support how to engage stakeholders and the role data plays in delivering better experiences.
Little has changed. The industry has gone digital. Virtual events are now part of most event programs. Virtual gives a plethora of data which [event professionals] can use to make better decisions. That's great, but there's a shared sentiment to go beyond vanity metrics and embrace deeper data points that can actually provide actionable insights.
At Hopin, we see data at the heart of the virtual, hybrid and in-person engagement revolution. [Event professionals] use data strategically to make better decisions that ultimately deliver better experiences. The correlation between stakeholder engagement and event success is obvious to those who measure accurately. This data-driven movement will potentially disrupt the industry, surpassing accepted best practices. Only decisions based on data will make sense.
2. In-person Virtual Impacts
The collective online experience of the past two years has had a profound impact on how we attend in-person events. No one wants to attend an hour and a half in-person opening session. This is a direct result of our exposure to faster online formats. Short and punchy content is best. The attention span is shorter than ever.
The binge of screen time also changed participants' priorities. In-person attendees will prioritize connection and entertainment over content. Online audiences are drawn to TV-style experiences, where they have a voice and the ability to interact with other attendees and speakers.
[Event professionals] face the need to create two separate experiences for hybrid events, but the platforms that get it will provide the ability to create one event and cater to two audiences, at least in the background, where to have one platform shape makes a lot of sense in finding economies of scale.
3. Move from hybrid events to a hybrid event strategy
We are overcoming the obsession with having synchronous hybrid events at all costs. Synchronous or asynchronous. Hybrid events do not need to occur simultaneously on different channels. An event brand could decide to host in person, digital, or both. The future is where, when and how we want to attend. Be ready at every touchpoint with the best possible experience. This does not mean that the synchronous experience will disappear.
Two concepts we love about Hopin are inclusion and sustainability. These are the reasons why hybrid events will remain relevant beyond the pandemic. In-person events with a digital component are more inclusive than just in-person events, and they are a direct way to minimize the impact of unnecessary travel and increased waste produced by in-person events.
Cathy Song Novelli
1. Asynchronous hybrid events
What's really exciting right now are asynchronous virtual and hybrid events – rethinking time and space. With the real growth of virtual, the biggest benefit is that it allows people to come in and out based on what works for their schedule, so it's much more accessible to everyone. Event organizers are really trying to take this to the next level, so it's not one event at a time. It might be in different countries, and it's a show, where you might have a few versions of an event live or at different times with regional speakers. So you can literally have the same playbook and then do it again in London and Singapore, for example, with different speakers talking about the same topics so it's more relevant to the market
2. More immersive experiences
Virtual and hybrid events really push the boundaries in terms of immersive experiences, so you feel like you're there. There's a desire to want to jump into the metaverse but it's not scaleable yet because most people don't have augmented reality or virtual reality equipment at home so people are starting to play with more green screen technology, for example. There's a lot more innovation with audio and video productions to make you feel like you're there in person with hybrid touchpoints to really unify online and offline. People are reinventing what's possible and redefining the landscape, and I'm excited to see more events this year that look and feel completely different.
Josh Hotsenpiller
1. Mixed and fuzzy experiences
When you think of the metaverse, at its core, you bring two things together: the physical and digital worlds. The more you can blur the lines, not separate the lines, the more connection you can create, and that means creating environments where it doesn't matter whether you're here or there, we experience it together.
2. Increase intelligence and usefulness
There will be more intelligence for the user's profile, and the more we get to know the user, the more usefulness and value there will be. When you think of the mainstream apps like Dropbox, Google Maps, and Spotify, for example, they offer incredible utility and value, whether through automation or AI, and [event tech platforms] will do the same.
3. Better monitoring of the value proposition throughout the year
When you look at what makes an event or association work, it's connection and engagement. This is the value proposition. For so long, we spent so much time making sure we really delivered that for four or five days for an event. But then what happened in this new wave is that people realized that we were connected all the time now through video and so on. So, the third trend is to create more solutions to deliver our year-round connection and engagement value proposition on one platform. .
Sarah Suleiman
1. Hybrid multi-site simulcast events
The hybrid will evolve and transform because people will become more creative with how they want to meet. One thing that excites and excites me the most is a multi-city simulcast type experience that is not limited to pre-recorded content. These are real presentations that happen in real time in Phoenix, Las Vegas and Orlando, for example, and bring it all together seamlessly. We've done a few events like this throughout the pandemic where we were producing multi-city simulcasts that felt like a type of broadcast news storyline but within an event. Seeing how events will continue to evolve this way is really exciting.
Photo (clockwise from top left): Julius Solaris, Cathy Song Novelli, Josh Hotsenpiller, Sarah Soliman
Don't miss any event news: Subscribe to our weekly e-newsletter HERE and engage with us on Twitter, Facebook and LinkedIn!